Build Mode is a removed feature in ROBLOX where players can use stamper tools to build a game. Instead of making the game in Roblox Studio then testing it while it's done, players were able to build the game while they were playing the game. The tools used were exactly the same tools used in Welcome to ROBLOX Building, a game made by ROBLOX. Players used this mode as a fast and easy way to make games without scripts and without free models.
Criticism
During its lifespan, Build Mode was heavily criticized, the main reason being that the way players build was 'A Copy of Minecraft' and also caused lots of bad games to be built.
Removal
On December 26, 2016, Build Mode was removed. But the removal was not mentioned at all on ROBLOX's Blog or ROBLOX's Twitter. It caused lots of anger throughout the ROBLOX community because of build mode being the easiest way to build games.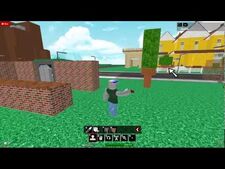 Community content is available under
CC-BY-SA
unless otherwise noted.