Builders Club has been officially discontinued in favor of
Roblox Premium
.
Information

Builders Club (BC) was a premium membership that granted users extra privileges on Roblox which could not be obtained by non-Builders Club users, such as a daily Robux stipend or the ability to make shirts and pants. These items enable much greater customization of users' avatars and their interactive creations.
There were three types of Builders Club memberships that a player could have purchased: Builders Club, Turbo Builders Club, and Outrageous Builders Club. Roblox cards which were most commonly used to obtain BC memberships can be purchased at various retailers such as GameStop, Best Buy, EB Games, and Walmart. When purchasing Robux, a user who had Builders Club would have received a somewhat significant bonus of more Robux with their purchase compared to a non-Builders Club member. Prices for both Builders Club and Robux varied between currencies, e.g. a user with their account's country set to the United Kingdom viewed prices in GBP rather than USD.
In early May of 2019, Roblox began to remove certain features that were exclusive to or a bonus for Builders Club members. On September 23, 2019, Builders Club was replaced entirely by
Roblox Premium
, which will be rolled out to all users soon. Users who do not have access to Premium yet can still use BC with its remaining benefits.
[1]
Builders Club variants
Former Builders Club
Former Builders Club is an unofficial membership reserved for players who had previously purchased any type of Builders Club membership. Members who previously purchased Builders Club, Turbo Builders Club, or Outrageous Builders Club had the same features as a free user, but were still able to keep the Welcome to the Club badge, the hard hat corresponding to the Builders Club membership they had as well as the extra hats they were given if they bought OBC, and still stay in any groups they were in above the maximum limit of 5 (but will be unable to join new groups unless they go back down to only being in 4 groups or buy a new Builders Club membership).
Welcome To The Club Badge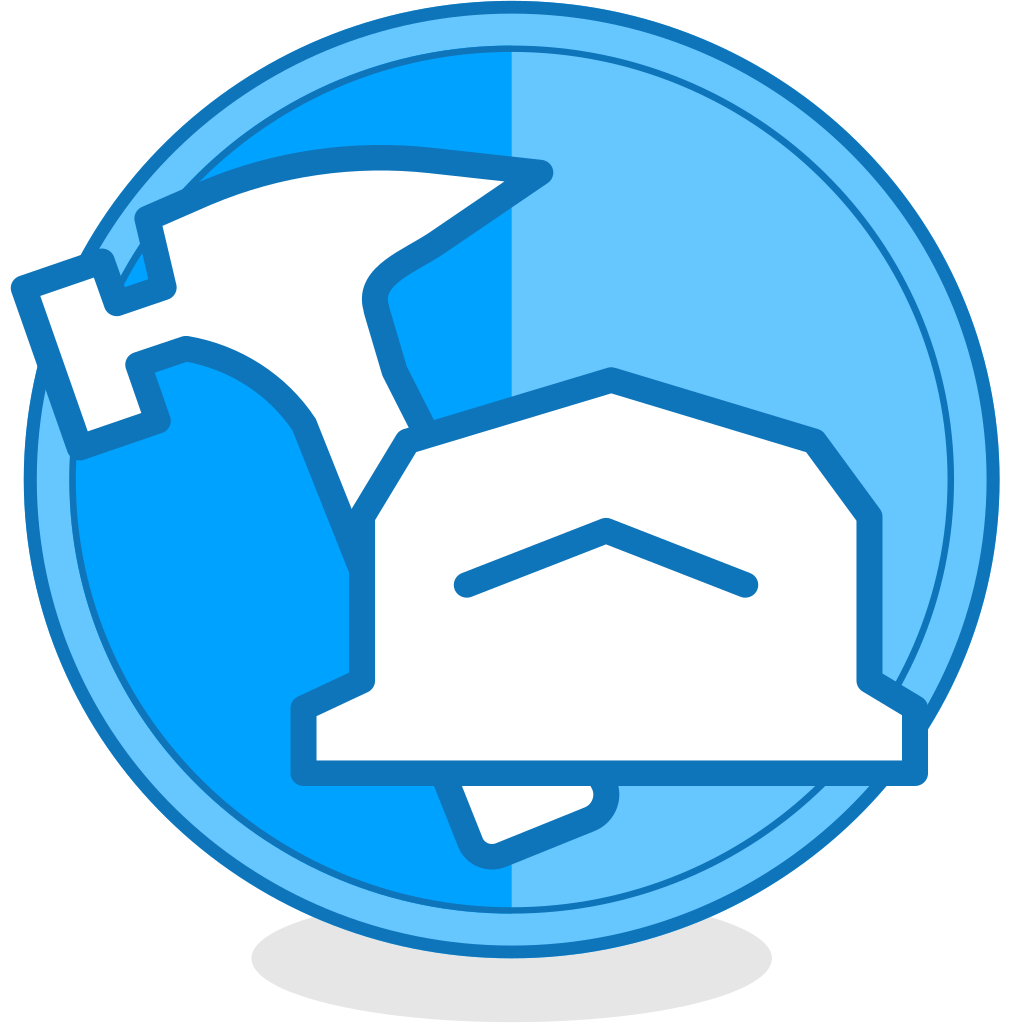 The Welcome To The Club Badge is a badge that was obtainable by purchasing any type of Builders Club membership at the time of their availability. It was released on October 14, 2014, along with the Official Model Maker badge. This badge would have also been obtained if a user's BC membership expired before the badge's release. The player can still keep this badge if his or her Builders Club membership expires. It is a permanent badge, unlike the other Builders Club badges.
Comparison of Builders Club variants
The following chart compares and contrasts the membership types and the bonuses they had.
Note that the NBC Icon is unofficial, and although the Upgrade page claimed that OBC users had 70% paid access, it is actually 75%.
 

| Benefits | | | | |
| --- | --- | --- | --- | --- |
| Daily Robux | | 15 | 35 | 60 |
| Join Groups | 5 | 10 | 20 | 100 |
| BC Only Places (Trade Hangout) | | | | |
| Create Groups | | 10 | 20 | 100 |
| Robux Purchase Bonuses | | | | |
| Welcome To The Club Badge | | | | |
| Membership Badge | | | | |
| Membership Hard Hat | | | | |
| Membership Gear | | | | |
| Sell Stuff | | | | |
| Create Clothing | | | | |
| Profile Icon | | | | |
| Player list icon | | | | |
| Trade System | | | | |
| Developer Exchange (DevEx) | | | | |
| Paid Access | 10% | 70% | 70% | 70% |
| Bonus Membership Hats | | | | |
Membership Badges
Roblox Cards
Main article: Roblox card 
Roblox Cards are cards with codes to either get more Robux or Builders Club. They are sold for $10-$200, $10, $25, $40, $50 $100 and can be found at various places like Wal-Mart, Target, Best Buy, GameStop, EB Games, 7-Eleven, etc. Toys "R" Us cards were released earlier than 7-Eleven cards, on September 26. 7-Eleven cards were released on October 1. After that was announced, card gears were released, also being the first gear costing tickets. Toys "R" Us cards can no longer be obtained as the company filed for bankruptcy.
Builders Club Purchases on Mobile
Builders Club purchases on mobile are different from purchases on the website. Unlike Builders Club purchases made by the website, app purchases are not recurring. There is also an option to purchase 3 months of Builders Club, a feature not available on the website. Also, mobile app purchases are $0.05 more expensive than the website, likely due to the 30% fee Google and Apple charges for purchases. These purchases are also available through the Windows 10 app.
| Builders Club Type | Duration | Price (USD) | Price (GBP) |
| --- | --- | --- | --- |
| Builders Club | 1 Month | $5.95 | £5.99 |
| Turbo Builders Club | 1 Month | $11.95 | £11.99 |
| Outrageous Builders Club | 1 Month | $19.95 | £19.99 |
| Builders Club | 3 Months | $15.95 | £15.99 |
| Turbo Builders Club | 3 Months | $29.95 | £28.99 |
| Outrageous Builders Club | 3 Months | $49.95 | £48.99 |
Criticism
Multiple discussions within the community have occurred that debated the features a premium member has compared to a free member. Some features have sparked criticism within the Roblox community, such as members of the community believing that users who have purchased a Builders Club membership are less likely to be moderated on Roblox, though these reports cannot be theoretically proven. It has also received critique due to the assumption that online daters purchase memberships to show off their "wealth."
Since January 2019, Roblox unexpectedly changed the icons of the BC and OBC to TBC, and the majority of the users suspect that their membership (either BC or OBC), out of nowhere, changed to Turbo Builders Club. This issue has outraged a lot of users that their prior membership was changed to TBC. Despite that the users believed that their membership changed to the TBC, their prior membership is still highlighted, shown in the "Upgrade to Roblox Builders Club" page, and features still function to the prior membership. This issue has since been resolved.
Discontinued features before removal
Discontinued benefits
These features are no longer part of the Builders Club Membership and have been removed.
In early May 2019, the 100 Robux sign-up bonus was removed.
Builders Club exclusive items have been made accessible to all players.
Builders Club only games have been made accessible to all players.
Builders Club beta features no longer exist (most were removed in 2011).
Creating badges has been made available to all players.
The feature for Creating a MEGA Place was removed in 2014.
The place limit has been set to 200 for all users.
Personal servers were discontinued in June 2016.
Group building was removed in 2011.
The feature that allowed users to get a robux streak up to x3 has been removed.
The Robux Purchasing bonuses have been decreased.
Discontinued membership plans
These are no longer membership plans and can no longer be purchased.
Players can currently purchase Builders Club memberships that automatically renew monthly or annually. Previously, they could purchase memberships that last, 6 months or lifetime (100 years) up until August 4, 2015, when it was deprecated. Despite the inability to purchase this option, players with an active lifetime Builders Club membership will continue to receive their Builders Club benefits for the duration of the purchased period.
Builders Club

| Duration | Price (USD) |
| --- | --- |
| 6 Months | $29.95 |
| 100 years [Lifetime] | $199.95 |
Turbo Builders Club

| Duration | Price (USD) |
| --- | --- |
| 6 Months | $44.95 |
| 100 years [Lifetime] | $299.95 |
Outrageous Builders Club

| Duration | Price (USD) |
| --- | --- |
| 6 Months | $69.95 |
| 100 years [Lifetime] | $349.95 |
Trivia
This section is a trivia section. Please relocate any relevant information into other sections of the article.
On April 12, 2007, the 1st place winner team of the Paintball Tournament on Ultimate Paintball got free Builders Club and Robux.
TBC and OBC were later created in 2009. OBC also had its own uniquely themed page before a change that brought it onto the main Builders Club page.
6-Month and Lifetime (100 years) plans existed alongside Monthly and Annual, before being removed on August 4, 2015. Any users who purchased a Lifetime plan before its removal got to keep their "permanent" membership.

The lifetime memberships were then transferred to their respective Premium counterparts upon Premium's announcement.

Users can still get 3-Months on the mobile app.
On January 21, 2019, a glitch occurred in which all users with a membership had their membership changed to TBC. Some even received the TBC hard hat. This was a visual glitch and benefits were not changed.
Builders Club Hard hats were still obtainable even after not being displayed on the bonuses page.
When Roblox launched their Premium Features API, there were 2 endpoints related to canceling a Builders Club Membership & being refunded. If a GET request was sent to this endpoint, it would respond with how much Robux a user would receive. If a POST request was sent, it would cancel and refund the membership.
According to the Roblox Staff, Builders Club was renamed into Premium because many new Roblox users thought BC was required to build things on Roblox.
Gallery
References