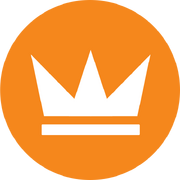 Clans were groups of people that could compete for the top spot on a game's Leaderboard. They get to the top spot by earning Player points from that game. The total player points from each person in the clan are added up to determine their spot. It was announced on April 22, 2014.[1] Creating a clan requires a Group, 500 Robux, and Builders Club. To invite someone to a clan, the person the owner wants to invite must be in the group associated with the clan; up to 100 group members can be in the clan at one time.
Removal
On December 12, 2018, the removal of clans was privately announced. Caelestene stated on a DevForum post, "Now that Leaderboards and Player Points have been sunsetted, Clans are no longer a meaningful part of the Roblox Groups experience. Over the next few months, we will be sunsetting Clans completely to simplify the user experience." [2] All users who purchased a clan will be refunded when removed. On January 23, 2019, clans were officially removed.[3]
References
Community content is available under
CC-BY-SA
unless otherwise noted.