Max (known on Roblox as CloneTrooper1019) is an American Roblox developer and an ex Intern at Roblox HQ. He is known for his many games. A lot of his games are inspired by Valve/Steam games such as Half Life/Half Life 2, Team Fortress 2 and Garry's Mod. In addition to being a game developer, CloneTrooper1019 is the owner of Casual Hat Games, a group where he discusses his game development progress.
Notable Games
Spleef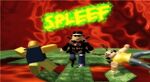 Spleef is a last-man-standing game inspired by a player-made gamemode on Minecraft. Participating players try to send opponents into a pool of lava by digging down blocks the other player may be standing on. Before the start of a round, unique gaming modes can randomly be selected. Purchases within Spleef allow users to increase their speed or upgrade their shovels. As of June 27, 2019, the game has been played over 1,600,000 times. A security breach was used to put badges from this game onto extremely old accounts, mostly ones that joined from 2004 - 2007.
PropHunt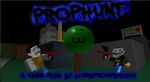 Prophunt is a game inspired by a game modification from Team Fortress 2. Within Prophunt, two teams, the Pyros and the Props compete against each other in finding the most props before time runs out. This game has received over 1,300,000 place visits as of June 27, 2019, though CloneTrooper1019 is no longer updating the game.
The Stalker
The Stalker is a currently popular place in which a group of "Combine" soldiers attempt to defeat a translucent Stalker in a generated map before they are all killed. Players can purchase hats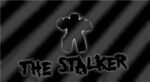 for the Combine soldier avatar for aesthetics, along with their weapons and VIP-only skin upgrades in order to gain some advantages in some situations, and the Stalker's abilities, which allows for a variety of effects, such as the resurrection of killed Combine soldiers and the teleportation from one place to another. The skin upgrades are only available to owners of the VIP Game Passes, which costs 12 ROBUX or 120 tickets, and allows some advantages with some trade-offs. For example, the Tank skin allows more damage from the Stalker to be endured, but the skin makes the character walk much more slower than normal. In addition, the VIP also doubles the amount of points earned when winning a round when alive and provides a Spectate tool to see other players who are playing. The place is loosely based on a Garry's Mod game mode of the same name.
Bloxtable.fm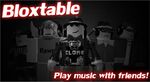 Bloxtable.fm was a clone of the popular DJing site turntable.fm. The player could choose from an assortment of preset music, which was played using Gamehero's MIDI player. As of June 27th, 2019, the game has only accumulated over 47,400 visits.
Murder
Murder is a game that was based on Murder from Garry's Mod. 
The game is set in a mansion that was based on the md_clue map from the original Murder. In the game, one player would be randomly chosen as the murderer, another player would be randomly chosen as the sheriff, and the remaining players would be chosen as bystanders. The murderer would be given a knife, tasked with the objective of staying alive and killing all of the other players. The sheriff would be given a gun, tasked with the objective of killing the murderer. The game has accumulated over 2,800,000 visits as of June 27, 2019.
Spleef 2
Spleef 2 is a sequel to the original Spleef game that he had created in 2012. Spleef 2 attempts to recreate the feel of the original Spleef game that he had created, but with major improvements, including 3D shop previews, more maps, and brand new gamemodes. Many of the maps and shovels included in Spleef 2 were submitted. Spleef 2 was also featured on Roblox Game Reviews in April 2015.
The Stalker: Reborn
The Stalker: Reborn is a sequel of the original Stalker. The Stalker: Reborn was featured on Maxxz's Roblox game reviews on October 29, 2015.
Animation Pack Previewer
Animation Pack Previewer is a game that allows visitors to conveniently preview official Roblox animations for the R15 rig model.
Bloxorz
DX-Interactive, the original creator of Bloxorz, gave CloneTrooper1019 permission to recreate Bloxorz. It is a puzzle game where you control a long block, flipping it around with your movements in order to activate buttons and move through the levels. There are 33 stages that increase in difficulty.
Super Nostalgia Zone
Super Nostalgia Zone is a game that accurately recreates Roblox from its 2006 to 2008 stages with "a few bits and pieces from 2009". It has recreated lots of features from this era that many old Roblox simulators haven't, such as: many of the old, popular, and copylocked places themselves, cooldowns between jumping, strange climbing mechanics, laggy camera, and much, much more. As of February 1, 2022 the game has accumulated over 34,356,818 visits.
Trivia
This section is a trivia section. Please relocate any relevant information into other sections of the article.
Clonetrooper1019 is a friend of loleris.
Four of the badges in Spleef were changed to pictures of John Doe, a fake myth that started in March 2017.
Later, the badges changed, saying "John Doe is not a hacker you goofballs".

When Roblox revealed that John Doe was fake, it changed to "Thank you for clearing that up, @Roblox <3".

Despite CloneTrooper1019 being popular throughout the Roblox community and the Roblox admins, his games have never once been featured in a Roblox event.
He used to dress up as Darth Vader through 2009.
He worked for Roblox as an intern.
His name is a reference to the Clone Troopers, a military group in the Star Wars franchise.
BrightEyes blocked him in somewhere through 2015 due to the Roblox Easter Egg Hunt 2015.[citation needed]