Diddleshot
is a
Roblox
developer who is primarily known for founding the popular group
Pinewood Builders
, as well as his games that test Roblox's physics engine.
Places
Diddleshot is most known for his games 
Pinewood Computer Core
,
The Pinewood Space Shuttle Advantage
,
Mega Miners
,
Roblox Museum
, 
ROBLOX Laundromat
, and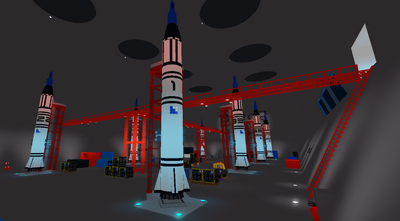 various Pinewood facility games. At Roblox Laundromat players can clean up clothes or take a ride inside a laundry machine of their choosing. Other games that he has made are: Mega Miners, a game that involves being in a quarry with an extremely large dump truck (the game was used in the 2012 Roblox promotional video.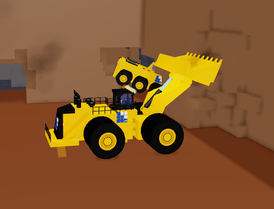 Other games include Roblox Museum, a game that shows the history of Roblox; and Newcomer Tutorial - The Basics, a game that teaches new Roblox players how to play Roblox, with long and detailed instructions. Other players know him for his Underground game series, where the players are to navigate an abandoned facility in futuristic Antarctica and find their way out. Underground had 3 games in its series; with the third one abandoned as WIP. All three Underground games are no longer active on his profile.
Some of his newer games are the Pinewood Computer Core, a nuclear reactor facility which explodes in extreme temperatures, and above the computer core facility is the 2014 Pinewood Research Facility, a full refurbishment of the former 2009 facility; with an exhibition of technology, a centrifuge, and testing chambers. Both games are said to have pioneered the "research facility" genre, as well as The Pinewood Space Shuttle Advantage, a game all about launching a shuttle with friends and deploying a payload into Low Earth Orbit.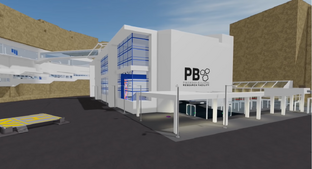 As of July 2019, he has over 50 million place visits.
Pinewood Builders
Main article: Pinewood Builders
Diddleshot founded and currently owns his primary group, Pinewood Builders. The group was made in mid-2008. He has been involved in making places, starting projects, and researching Roblox physics.
Trivia
This section is a trivia section. Please relocate any relevant information into other sections of the article.
Diddleshot likes Daft Punk's music.
Diddleshot will occasionally host parties at one of his places; either the Computer Core, the ROBLOX Laundromat, or at the Pinewood Headquarters..
Gallery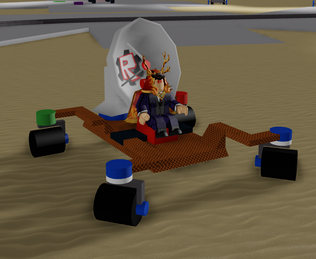 Community content is available under
CC-BY-SA
unless otherwise noted.