Juststeven is a builder who accumulated over 15 million place visits by performing bait-and-switch scams.
Most popular games
Juststeven often switches these games around in other game slots, so information is subject to change. Juststeven's most popular game slot currently has over 8.1 million place visits and over 132,000 favorites.
Mineblox
Main article: Community:Juststeven/MineBlox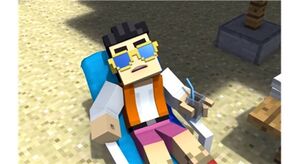 The name and place thumbnail of Mineblox change often. However, there is a common theme to the titles and images of the gameslot; they are usually Minecraft related. Therefore, the game is usually referred to as Mineblox. The game itself has been heavily criticized for shabby gameplay, as well as false advertising. The game has a very similar format to Build a Hideout and Fight  and The Sandbox. The map includes a baseplate that was allegedly stolen from Welcome to ROBLOX Building, and decorated with Minecraft related decals and bricks. Players are then supposed to build a hideout using the Minecraft themed bricks and fight each other with the given weapons on the map. There is a V.I.P. room at the game that regenerates every five minutes, which is the only way to access the V.I.P. room. The room contains powerful swords, including the Darkheart and the Illumina. After his account, Juststeven got deleted. He made a new account called Juststeven6. But, that got hacked after getting scammed 2 times from massive trading sessions. His new account is, iiObviouslyFamous
Hide and Seek
Main article: Hide n' Seek XL: Living Spaces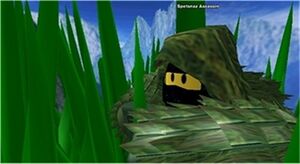 Like MineBlox, Hide & Seek has an ever-changing place thumbnail image and game title. However, the title of the  game always has hide and seek at the end in order for the game not to be classified as false advertising. The game inside the gameslot is copied; the original game is Hide n' Seek XL: Living Spaces by TwoShue. The fact that Juststeven copied this game earned him an even more negative reputation on Roblox than before. Juststeven does give TwoShue credit in the description in the game slot for Hide and Seek. Also, he sometimes shoves "Hide And Seek" into anything to make it more interesting.
Termination
Juststeven is still active on his alt "juststeven6 ".[citation needed]
Trivia
This section is a trivia section. Please relocate any relevant information into other sections of the article.
JustSteven's Dominus Aureus was taken by ROBLOX at an unknown date for a player who was compromised.  This changed his avatar.
Community content is available under
CC-BY-SA
unless otherwise noted.