mrflimflam
(also referred to by his in-real-life name
Albert
or
YouTube
alias
Flamingo
) is an
alternate account
as well as the current main account of
Alberts
(known by his former YouTube alias
AlbertsStuff
), primarily associated with his channel Flamingo. This account also owns
The Flamingo Fan Club
, a
group
with over 1,100,000 members for fans of the Flamingo channel. He also reached 1,000,000 followers on September 29, 2019. His fans often have "weird" avatars with mixed
bundles
(modeled after Albert's avatar that is often "weird" as well) along with the "Still Chill"
shirt
,
Chill
face
, and the
Felipe
hat. He often creates or uses alternate accounts for videos so fans do not swarm him and so he can have privacy when he plays a
game
.
History
Flamingo is AlbertsStuff's new YouTube channel with over 4,000,000 subscribers, and to accompany this new channel, Albert now uses the mrflimflam account as his main. His original channel was a channel named AlbertsStuff. Due to YouTube guidelines changing, Albert created a new family-friendly channel.
Termination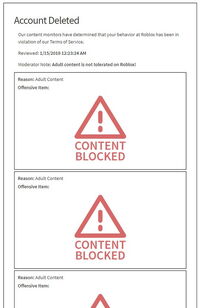 On January 15, 2019, Albert's Roblox account "mrflimflam" was terminated for uploading adult content - however Albert himself did not upload any adult content, leading up to fans making different theories. Later that day, the deletion was removed but it was replaced with a 14-day ban. Apparently somebody had reported something Albert created and the report got him terminated.
Second termination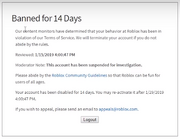 On August 14, 2019, Albert's Roblox account once got terminated again for apparently "creating [censored] games or purchasing privileges in [censored] games." Roblox likely terminated Albert for purchasing products in scam games. This termination was part of a ban wave, which affected other YouTubers such as forstaken and MyUsernamesThis. This ban wave was later reverted by Roblox. All of these terminations were an accident.
Friends
Channel Memes
Throughout the history of the Flamingo channel, many memes have been created that have been used among fans of his content. These memes include:
"yes" (Likely refers to the time Albert was banned for 3 days when Jayingee asked Albert if he was harassing someone in Life in Paradise)
"YO TENGO!" (Translates to 'I have' in Spanish)
"Still Chill" (When something stressful happens, he says this)
Chill face (Albert started using this face in lots of his videos, which made it rise to its meme status known today.)
"Respect the Vets" (Meme starting from a Roblox user stating she was a "veteran" and others telling deviIeticals [the barista] to respect her) 
Su Tart (Originated from a sad-story game he played)
Creepy (An antagonist in Su Tart games.)
Earthworm Sally
Samuel 
Samuel's Mother
Baby Boo
Spanish Names (Carlito, Pablito, Julio, Juanita)
Dr. Clump
Nurse Joy
Jalbert 
Green Screen Man
Electric Toothbrush Man
Old Woman Man
Pee Man
MWA MWA MILKY
TIFANY_MAYUMI, a player he befriended (who has also become popular and has had various horror games on Roblox themed around her).
Roux (misspelling of Robux)
Demon Rat, an avatar created in Robloxian Highschool.
Sammy The Strawberry, another avatar created in  Robloxian Highschool.
Yet another avatar created in Robloxian Highschool, named Whale Man. 
Ugly Scp Tato, said in the video; literally Roblox's worst rappers ever by a random player during a Rap Battles round.
Go Commit Marley from Marley and Me (Refers to the book and movie Marley and Me)
"get noob" (First said on his Twitter on April 4, 2019), phrase gets mentioned again in the video "Turning ROBLOX NOOBS into WEIRD THINGS with ADMIN COMMANDS" on May 28, 2019.
"vegetebles hulk" (First said by GOODIHUNTERII in "Roblox CHEATS I found...")
Die Mart - A building Albert built with administrator commands in Life In Paradise to attract players to be killed (or asking players if they want to kill a player).
Demonboy - A random account Albert created trying to be a so-called 'myth'. Demonboy's famous line is 'I kill the killers'.
Felipe (His smashed styrofoam head with paint over it. This is followed by other smashed styrofoam heads.)
Felipa (Felipe's Girlfriend) 
Toilet Paper Man
Betty and Earnest 
Cleetus (Mainly his mrflimflam avatar, which grew popular)
me cool you pool (Former group shout)
bule face baby (Originated when a player misspelled "blue face baby")
Sunscreen eater (Due to a bug in Xbox packages, most Xbox players have white/gray heads. He first noticed this while playing a game of Break In)
Ninja Turtle (Refers to the green colorbot commonly found in Albert's group wall at the time)
Community content is available under
CC-BY-SA
unless otherwise noted.