Pspjohn1 is the founder of the once famous group known as John's Cobras. He has also created numerous popular games, like Battle over the Bridge, Gettysburg : A New Horizion and, of course, John's Cobras Fort Fang.
John's Cobras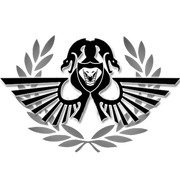 Pspjohn founded the modern military group John's Cobras in early 2009. The group started gaining fame as he was offering free VIP at his Battle over the Bridge game if the player joined the group, which is why many people involved with the clan community call the group a "free VIP group". The member count was rising in the tens of thousands. Several other clans, such as First Encounter Assault Recon and the United Clan of Roblox went to war with John's Cobras. This boosted activity on all sides. John's account was then stolen, leading to the owner being SONICTHEHEDGEHOGXX, where activity plummeted  With control to his account back  John created the John's Cobras Revolution.  The group went to war with many different clans because of this, leading to pspjohn claiming that the other side had cheated and said that JC won. Activity picked up again after this revolution. John's Cobras entered a huge offensive stage with wars against The Vaktovian Empire, the Roblox Assault Team, The First Encounter Assault Recon, Frost Clan and The Robloxian Army. A huge advertisement campaign was launched to boost member count. By the end of 2012, the group had over 50,000 members. The group then went to war with the Roblox Assault Team, leading to a RoWar-like battle between two concrete alliances: the Grand Super Coalition and the United Nations. Activity was at an all-time high at this point. John then claimed that the GSC had edited victory images, proof of this is supplied on the John's Cobras YouTube channel: JohnsCobras, arguably making John's Cobras the victor of the war.
Resignation
Near the end of Spring 2014, pspjohn1 announced that he would be leaving ROBLOX and that he'd be giving John's Cobras to AtomicRXN. He chose to depart to join an army. He has since returned to ROBLOX, but is no longer active in John's Cobras and doesn't play ROBLOX much as a whole.
Account Stealing Controversy
During 2009, John  was offered free Builder's Club by his second in command, which he declined. His 2iC then allegedly stole most, if not all, of his clan members' goods. John's Cobras entered a period of downfall as well. During this time, Jlcompton89 gained control of John's Cobras, and then sold the group to SONICTHEHEDGEHOGXX. In early 2009, John regained control of the account  and pursued to declare a large war against Noble Blade, with both sides, yet again,claimingvictory.
Community content is available under
CC-BY-SA
unless otherwise noted.