Bloxton Hotels (Formerly Hilton Hotels) is the largest hotel group on Roblox. It was founded by babymariobebe and Beartikal. Bloxton Hotels has over 1,000,000+ members, making it the largest hotel group on Roblox.
Bloxton was founded on March 13, 2016, as "Hilton Hotels" by babymariobebe and Beartikal. Its current motto is "Travel should take you places". The current owner is babymariobebe. Bloxton Hotels™ has many allies and actively evaluates its existing allies, as well as monitoring opportunities to add more. Hilton continues to grow at a rapid pace, with a gain of roughly 700-1000 members per day. Due to this, it won the 2017 Bloxy Awards for Best Social Group.
Hilton Hotels and Resorts is a real-life hotel chain, which also includes Homewood Suites, Hampton Inn and Hilton Garden Inn in real life.
Locations on Roblox can be found on the website. If the player is not in the group, they may be able to stay at a location as a hotel guest.

Around late January to early February, the game Hilton Hotels V4 owned has been put under review. It is currently unknown why it was put under review, but many speculate it was either safe chat filtering issues, botting, online daters, or copyright - as Hilton Hotels is based on an actual hotel company in real life.
Games
Hilton Hotels V5
In the middle of summer 2017, Hilton Hotels released V5. In this version, the hotel became a darker color, more gold instead of white. Before people had to go to the cafe to get a soda, now they can get as much soda as they want. The other activities became its own floor. Now visitors were forced to use the elevator; the stairs were no longer an option.
Hilton/Bloxton rebrand
On November 25, 2018, Hilton Hotels was rebranded as 'Bloxton Hotels' with a new group logo including the release of alpha testing on the day of the rebrand.
Many people state that the reasoning is due to copyright and that the same copyright issues that have happened in Roblox with other games by real-life companies that are involved could happen to Hilton too.
It has been pointed out that the name of the group itself cannot be changed as Bloxton due to Roblox not having an option to change the group name.
The official Bloxton Twitter has made a post regarding the process of renaming the group which states:
"Despite popular belief, changing our group name is not an overnight process. It's our final step to bringing in the new and giving rest to the old. We can assure you that you will know when the group name is changed."
It is believed that the holders of the group have contacted Roblox to change the name of the group itself all the way to Bloxton according to some HRs & MRs.
On August 12, 2020, Hilton Hotels' group name finally changed to Bloxton Hotels, which officially phased out the Hilton Hotels title permanently.
Hilton Hotels V6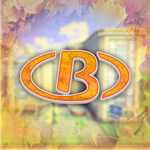 On November 24, 2018, the developers of Hilton Hotel opened up V6 for Alpha/Beta testing. The name for the Alpha/Beta version was called Bloxton Hotels and it does, however, continue to be called that. The price to get access into the Alpha/Beta version cost around 500 Robux. The hotel officially went out to the public on Sunday, December 9, 2018.