Fire Emblem Warriors: Three Hopes - The Loop
Play Sound
The Humorous Video Contest, also referred to as Roblox 1st International Humorous Video Contest, was Roblox's first official event and video contest that started on July 13, 2007, and ended on July 22, 2007 (with the results following close on the 25th). It was planned by Roblox staff clockwork, David.Baszucki, and former Roblox administrator stoecker.[1] The goal was to create an appropriate, unoffensive, humorous Roblox video that was comprised of mostly Roblox in-game play footage.[1]
Judging
This contest was one of the only official Roblox contests in which players, albeit limited to those who applied and were approved, could judge the submissions. Judging took place on July 23 and 24 of 2007. [2] Judges were supposed to choose their top 3 picks- not in a specific order. [2]
The judges of this contest were:[2]
Winners & Rewards
The contest had 3 winners with a 1st, 2nd, and 3rd place with the 1st-place winner receiving a custom hat created by clockwork (and co-designed by JJ5x5[3]) and 1000 Robux while the 2nd-place winner 500 Robux and the 3rd-place winner receiving 250 Robux.[3]
The 1st-place winner was JJ5x5 with this his "Roblox- gone crazy" video, which was also the example video for the contest.[1] JJ5x5's video is the sole surviving winner of the contest as the other videos can no longer be accessed.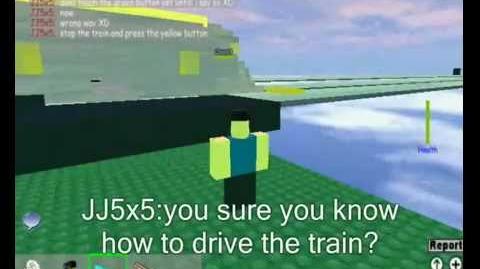 The 2nd-place winner was NintendoBoy with his "Roblox Randomness" video, which is no longer accessible because of a terminated YouTube account.[4]
And lastly, the 3rd-place winner was JustinP231 with his "When N00bs Fly" video, which has since been removed due to harassment and bullying.[5]
References