On
Roblox
, an
image
is used for graphical elements like
decals
.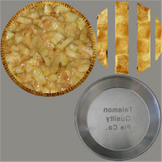 They are a category of item on the website, but they cannot be accessed through the catalog.
Users create images whenever they upload a T-shirt, decal, shirt or pants. Administrators, however, can create an image directly without creating a decal, T-shirt, shirt or pants.
When a user uses Studio to add a picture to a Decal from their files, the image is automatically uploaded.
The item ID of an image is the number that you can find in every image link, which identifies the image with a number. For example: a decal with the URL http://www.roblox.com/example-item?id=2483113 has the image's item ID of 2483113.
Images are
moderated,
and are reviewed before they are displayed.

Community content is available under
CC-BY-SA
unless otherwise noted.