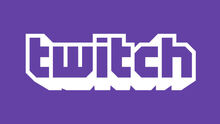 Since 2014, ROBLOX has incorporated video streaming onto Twitch, a live game-streaming platform. These videos are generally grouped into three main segments: The Next Level, Let's Play, and The Creator Show.
To view ROBLOX's Twitch streams directly, click here!
Recurring Shows
The Next Level
The Next Level is a weekly live stream held on Fridays; it is hosted by employees of ROBLOX's communication team. A guest, typically another employee within the company or a notable player, will showcase and play several ROBLOX games and provide live commentary.
Notable hosts include blockhaak (Andrew Haak), JacksSmirkingRevenge (Alan Fackler), and jackintheblox (Jack Hendrik). All of them no longer work for ROBLOX and are no longer apart of the next level.
Let's Play
Let's Play is a weekly live stream held on Wednesdays. It's hosted by InceptionTime, Orca_Sparkles and SlingshotJunkie.
The Creator Show
The Creator Show is a stream held on every other Thursday, where a guest shows his recent creations.
Events
Virtual Bloxcon 2014
Extra Life 24-Hour Livestream
On October 24, 2014, ROBLOX participated in the Extra Life 24-hour livestream, an annual event held by the video game industry where video games host a 24-hour gaming marathon in order to raise money for various children's hospitals. Notable hosts during this livestream include Bereghost, Vexedly, InceptionTime, NWSpacek, Dapale, BluePrintRBX, FromLegoUniverse, Depleo, TheAmazeman, Garnold24, Buddy249950, Apexamis, Dinizertz, JacksSmirkingRevenge, NobleDragon, MajorTom4321, and Jackintheblox.
Though ROBLOX intended for the Livestream to be an event that brings the community together towards fundraising for charity, some of the events that occurred during the livestream led to the termination of numerous members of the ROBLOX team.
Trivia
This section is a trivia section. Please relocate any relevant information into other sections of the article.
It cost $4.99 to subscribe to the ROBLOX Twitch channel which gives the subscriber benefits, such as 8 subscriber emoticons and chatting when ROBLOX is streaming.
Some users such as Toolbox and John Doe and Jane Doe obtained the The Next Level Gift  without watching next level despite only being obtain when watching next level broadcast on December 4, 2014.
ROBLOX "The Next Level" broadcasts are also uploaded to the official YouTube account of ROBLOX: https://www.youtube.com/user/roblox.