--this page is under construction, this is far from completion--
About
Hello there, you. I joined the Roblox wikia on oct 9 2018 (3 days after my birthday!). I joined Roblox on oct 27 2014 and ever since I've been (semi) addicted! I also play Terraria and club penguin rewritten (for the nostalgia).
Fun facts
I collect old Roblox hats.
If I'm playing a game on Roblox, there's a decent chance I'm on RoBeats.
I'm Australian.
The first site I signed up to was club penguin, I signed up under the name zouya (that is not my name if your thinking that). So if you see me on club penguin rewritten, give me a bit of a surprise and call me coolcreeper.
More TBA
My userbox gallery
| | |
| --- | --- |
| | This user supports our Gurt Overlord. |
| | |
| --- | --- |
| | This user is wondering where in the world Mark is. |
My likes
Roblox (duh)
Memes (B̶e̶c̶a̶u̶s̶e̶ ̶I̶ ̶a̶m̶ ̶a̶ ̶n̶o̶r̶m̶i̶e̶)
More TBA
My dislikes
TBA
Random stuff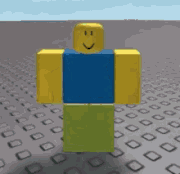 Community content is available under
CC-BY-SA
unless otherwise noted.