Hello,
you
. I'm trying to keep everything up to date on this wikia, and help make the wikia a better place.
If you need to ask a question about me, go ask on my message wall! But if it's about the wiki like a page deletion or person breaking the rules, go ask an admin.
I know it may seem like I edit farm, but I don't. I just make lots of edits often because I like contributing to the wikia.
Games I Play
I usually play games like Lab Experiment, Doomspire Brickbattle, and Zombie Rush. Oh, and Sandbox too.
Words I Usually Say
Neat
What; Wut; Wot; Wat
Ok; Oki; Okie
Cool; Kewl
Lol; Lel
Omg; OMG; Oml; OML
O.o; OwO
Umm; Hmm; Umm...; Hmm...
Userboxes
Random Stuff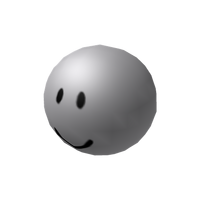 👀 👀 👀 👀 👀 👀 👀 👀 👀 👀 👀

Ok...

Please leave...

It's ending soon...
Community content is available under
CC-BY-SA
unless otherwise noted.