Arcane: League of Legends - The Loop
Play Sound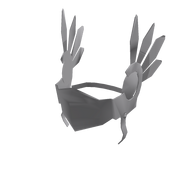 The Valkyrie series consists of some of the most popular and coveted items on Roblox. They are inspired from helmets worn by Valkyrie warriors in Nordic mythology, and are often limited items. A few Valkyrie helms also have a complementary pair of winged shades that match their color schemes.
Currently, there are eleven Valkyrie items. Five are limited, one is currently on-sale as a normal item, one is available as a chaser code obtained from Roblox Toys with another awarded to QA testers.
Appearance
Valkyrie hats consist of a helmet that has a colored base, three white wings on each side on the top, with two big circles, and two small circles on both side..
Helms
Shades
Shards