This page needs improvements to meet the Roblox Wikia's standards.
This article needs a complete rewrite or cleanup to meet the Roblox Wikia's quality standards. Please proofread this page and edit this to make it revamped. The specific problems are: Useless information needs removing.
Vortex Security is a superclan on Roblox, originated from the planet of Kytheriia, which currently has around 161,000 members, making it the fourth largest military group behind Lortex Security, The Roblox Assault Team, and The First Encounter Assault Recon. It is a futuristic military clan, using futuristic guns provided to them by the development team. Vortex Security is one of the most technological superclans, with a database that works in every facility, facilities that save events, and places like the city yet to come out. Vortex Security also provides users with some perks at special games such as all Ultimate Driving games, Farmulator, and other games that users may or may not of heard of.
The group was awarded as the most active group on Roblox at the Roblox Game Conference 2012 under the leadership of AricLatios (now HellaAric).
History
The group was founded on December 13, 2010 by Justgoaway1, and experienced mass growth throughout the next year as a result of a mass advertising campaign. After the introduction of the Recruiting Harbor, which at the time was recognized as being highly advanced in the clan world, the group obtained a sizable amount of prestige in the forum community - racking up over 80,000 members in 2011 alone.
Vortex Security is an important influence in the clan community, being the first clan to rake up a huge amount of members within a short period of time.
Military Guidelines / Kytheriian Handbook
The Vortex Security Military Guidelines contain crucial information about Vortex Security and its ranking system. It also provides the articles and basic information new users can read to get familiarized with VS and its policies.
History and reformation (late 2010 to mid-2013)
JustGoAway1
Vortex Security was founded by Justgoaway1 on December 13, 2010. Despite all of the fame that came with founding and owning the group, Justgoaway1 was popular before starting Vortex Security. He had created many popular games, including "Roblox - Paintball Unlimited" and "Desert Canyon Warfare." He created the clan of Vortex Security with help from Trick555, the UCR President at the time.
Together they advertised the Recruitment Center in UCR, through website advertisements, and in on the now-closed Clans & Guilds forum on Roblox. As mentioned before, it was praised for the technology in use there; including CFramed doors, weaponry, and vehicles. The Recruitment Center managed to get onto the front page of games. It stayed on the front page for days, and Vortex Security eventually gained 10,000 members within about 2 weeks of its creation. This made Vortex Security the first superclan to make it to the top 10 largest clans in numbers within a month after its creation. It continued to rise, sometimes gaining hundreds of members in a day, until it eventually came to the current member count at just around 100,000, the fourth largest group on Roblox.
Vortex Security grew rapidly throughout 2011 and by December 21, 2011, it had become the third largest clan on Roblox. By February 2012, the group had surpassed R.A.T. in amount of members to become the second largest group on Roblox. By this time in January 2012, Justgoaway1 stated that Vortex Security would be going through a "manly reform", in which almost everybody would be demoted to Private. However, those ranking Captain+ were spared the demotion. Members would then have to re-earn their ranks with a new system based on points (AP and CP). Also, the official VS divisions (Vortex Security: Airborne, Vortex Security: Secret Police and Vortex Security: High Ranks) were dismantled. Later that month, Justgoaway1 gave ownership of Vortex Security to Chibitobi, and posted on a forum that he was leaving Roblox, implying that it was a childish game.
Chibitobi
Chibitobi took over the group, and made no major changes to Vortex Security other than some minor changes to Vulcan and replacing some High Ranks. Chibitobi met much criticism throughout his reign, regarding his ability to lead the clan. Due to exams and other things in his life, Chibitobi gave the group to the third leader of Vortex Security, AricLatios.
AricLatios
AricLatios attempted to reform the group into more of a military and war group than it was before. He brought back some old divisions, old bases, and had a new logo and uniform made for the group. He then gave Vortex Security back to Mr Qweeba (formerly known as Chibitobi) in July 2012 after quitting for personal reasons. The Second in Command of the group at the time was Imnotaguestimagirl (now Lilly_S), whom on June 28, 2013, became the group's fourth leader. On July 14, 2012, Roblox gave an award for the most active group to Vortex Security at the Roblox Game Conference 2012.
Mr Qweeba
After Mr Qweeba got the group in July 2012, several of the high ranks quit the group and called Vortex Security corrupt. This followed a massive admin attack in which over 300 random people were promoted to the rank Lieutenant Colonel.
One of the most notorious high ranks that quit was imnotaguestimagirl (current leader of Vortex Security), who was the second in command of Vortex Security at the time. Most of the members that quit the group disliked Mr Qweeba; they thought of him as a "power abusing and corrupt high rank." Many of the members that quit believed imnotaguestimagirl should have gotten Vortex Security instead of Mr Qweeba.
Imnotaguestimagirl stated herself that she would not rejoin Vortex Security unless she became the leader of the group. Some of these members then went to a new group known as Vanguard Corporation. Vanguard Corporation was headed by imnotaguestimagirl, and had over 500 members. This rebellion has exposed all of the internal problems going on inside of Vortex Security. The revolt then calmed down, with most or all of the high ranks returning to the group, including imnotaguestimagirl.
imnotaguestimagirl stayed to clean up the admin attack, and after she left, more admin attacks occurred. She says she did not take part in or encourage any of these attacks.
The group then focused on reforming the group to be moulded after the Vortex Security of 2010. Training and high rank reforms were made around this time. Promotions were now to be earned through training, defending a base, or raiding an enemy base. A new version of an old base, Vortex Security: Headquarters, was released on August 31, 2012, with a new map based on the old one. As well as this, two new divisions, Vortex Security: Military Police, and Vortex Security: Civil Affairs replace some old divisions; such as Vortex Security: Marine Corps, Vortex Security: Airborne, and Vortex Security: Secret Police.
Vortex Security: Engineers, Vortex Security: Civil Affairs and Vortex Security: Military Police were then made unofficial. New high rank reforms were made; several high ranks were promoted, demoted, or replaced. The group became the third largest group on November 23, 2012.
On February 22, 2013, there was another admin attack. More than 500 members were exiled by ex-Lieutenant General (Now a Brigader General) Dillsion1, who also removed several of VS' allies in the Allies page. High Ranks and High Command members sent messages to members that were exiled confirming to tell them what were their previous ranks were before the admin attack occurred.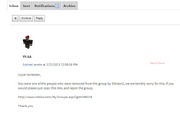 Other HRs and HCs spent the time cleaning up the attack sending ally requests to re-ally the groups removed from the Allies tab. The attack took long to clean up. Dillsion1 stated that it was not him that attacked the group and claimed that he was hacked.
This was confirmed on March 9, 2013, when ex-Lieutenant General adpunk4445 released a forum that showed a chat in progress between John's Cobras leader pspjohn1 (John Baggs) and several other JC HRs after it was submitted to him by an anonymous JC HR. The conversation involved the pre-planning of hacking Dillsion1's account and performing an "exile attack".
On April 28, 2013, Vortex Security's member count hit the 100,000 mark. Vortex Security is the third group to ever get over 100,000 members, after Team Domino and The First Encounter Assault Recon. The Vortex Security name and logo are speculated to be from another MMORPG called Face of Mankind, in which a corporation is called "Vortex Incorporated", and has a green version of VS' logo as its emblem. 
In early August, imnotaguestimagirl introduced new ranks to Vortex Security as she was now attending college. The new ranks included (after colonel), Lieutenant General, General, Commandant, and then Benevolent Leader. The current ranks now are Brigadier General, Lieutenant General, General, and Benevolent Empress. All the advisors moved to General, and Condemning was welcomed back into VS as the new Second in Command and Commandant. Lieutenant Generals had the same power as Colonels although they were certain heads, such as training, discipline, defense, etc. Many new departments were created in an attempt to improve certain areas of the clan.
On January 1, 2016, the Ro-War occurred when a clan called The Robloxian Army (an ally of Vortex Security at the time) declared war on several groups and introduced the idea. The idea was that TRA would be in a group of clans called 'BLUFOR', and would be against a group called 'REDFOR'. Vortex Security was a part of BLUFOR, along with other clans such as FEAR, TCC, WIJ and so-forth. REDFOR were clans consisting of RAT, RAA, SC, and so-forth. 
The war was brought to a close three weeks later, with REDFOR emerging the victor, racking up over an astonishing 100 wins over BLUFOR, despite rumors of them playing foul during the war and encouraging exploiting, but this is not confirmed and unlikely to have happened. 
In late February, the Second in Command, Condemning, quit the clan due to unknown reasons, although rumors are emerging it was because he was busy in real life and could not commit to Vortex Security. To fill up the high command positions, Ms75, ThePlanckConstant, Opperblox24 and Victoria621 were promoted to General to provide better insight on High Command decisions. The current Generals as of 2017 are Chris_L, Kuas, and amoeba.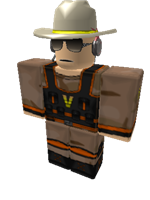 The founder of Vortex Security. He led Vortex Security from December 2010-January 2012. His Second in Command was Chibitobi. He created the group for the purpose of everyone having fun. He is considered by many to be the most famous leader, and the clan grew the most under his reign, gaining 80,000 members.
He created all of the versions of Fort Vulcan except for Vulcan 3.0, 4.0, and 4.5. He also built the first versions of Fort Valor and the VS Headquarters. He also built the Recruitment Center and Harbor. He created all of the Official Battlions (VS Airborne, VS Secret Police, VS High Ranks, and VS Stormtroopers), and several wars were fought during his reign: John's Cobras, UCR, Sleet Clan, Reign of Chaos and UAF were all defeated when Justgoaway1 was in charge. He was a well respected leader and a role model to his troops.
In January 2012, he reformed the group where promotions were based on a point system, and discontinued all of the Battalions. He then quit the group and gave Vortex Security to Chibitobi. Justgoaway1 was then deleted for scamming members. He now uses the account Pravada on an extremely rare occasion, and is still in Vortex Security today. On June 28, 2013, imnotaguestimagirl, the previous Second in Command, became the 'Benevolent Leader' and hopes to bring a prosperous future for VS.
Chibitobi (January 2012 – March 2012)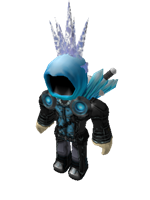 Chibitobi was the second leader of Vortex Security. He led from January 2012 to March 2012. No wars were fought or changes made during his administration. The only thing he did was carry out the reform that Justgoaway1 had started. Some revamped forts were also introduced during Chibitobi's era, such as Fort Vulcan 3.1, Fort Valor 2.0, and Fort Vulcan 1.5.
Vortex Security Headquarters was also used as the main fort during the Chibitobi era. In March, due to exams and criticism he often received, he handed ownership over to AricLatios. He was banned for the 2012 April Fools incident of the website after he received an illegitimate Dominus Empyreus with no serial number. Currently, Chibitobi uses the account amoeba.
AricLatios/HellaAric (March 2012 – July 2012, June 2013)
The third leader of Vortex Security, AricLatios's reign spanned from March 2012 to July 2012. He has reformed the group, making it more of a modern military-style clan. He also changed the logo, and made new divisions as well as bringing back some old ones. New uniforms were made for the group during his reign as part of the reform.
He also revamped some of the old bases, such as Fort Vulcan 1.5, Fort Vulcan 2.5, and Fort Valor 2.0, which are newer versions of Fort Vulcan 1.0, Fort Vulcan 2.0, and Fort Valor. Some new bases were introduced in AricLatios's era as well - such as the now unused Vantage Point.
In addition, AricLatios has tried to improve Vortex Security's reputation by changing trainings to help make members improve their combat ability. Unlike Justgoaway1 and Chibitobi, AricLatios was a strict leader, but this benefited Vortex Security by making the group and its divisions more organized. Vortex Security won the award for Most Active Clan at the 2012 Roblox Game Conference during the AricLatios era. In March 2013, Aric returned to Vortex Security as a Lieutenant General.
Aric was given the group temporarily due to Mr Qweeba having gone on vacation which lasted shortly in June 2013, however when he was leader in 2013 again, very little change happened.
Mr Qweeba (July 2012 – June 2013)
Formerly known as Chibitobi, he was given the group after AricLatios gave up the group due to him not being able to tolerate the community within Vortex Security, as well as the C&G community.
This decision was met at first a negative response from Vortex Security and the Clan Community as a whole, as many members do not like Mr Qweeba. A majority of the Vortex Security members thought that imnotaguestimagirl, the second in command of Vortex Security, should have received Vortex Security instead. Recently, Mr Qweeba has been playing games completely unrelated to the group, while his Second in Command reforms it by making it more like it was in 2010/2011, while fixing longtime problems within VS. This was likely to get veteran members to re-join Vortex Security, as well as attract new members. He allowed her to appoint new high ranks, allowed the development of the Vortex Security Headquarters 2.0, and allowed the creation of some new divisions, allowed some others to be shut down, and allowed his high-ranks to revive a couple of old divisions.
Since these reforms, many users have warmed to Mr Qweeba, and praised the recent reforms, however, it is assumed that they do not realize that most, if not all, of the reforms come from the Lieutenant Generals and Generals. He retired from VS and gave the group to (at the time) VS 2iC imnotaguestimagirl.
Imnotaguestimagirl/Lilly_S (June 2013 – Present)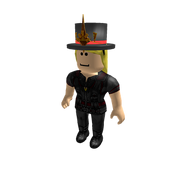 Imnotaguestimagirl (currently known as Lilly_S) is the current VS Leader, who has chosen her preference title to be 'Benevolent Empress' and succeeded Mr Qweeba.
As soon as she got the group, she re-introduced the old 1.0 VS logos and edited each one for every VS division. She also confirmed the release of Fort Vertigo, built by General Tippee and scripted by both Ethancomputermad and Imnotaguestimagirl, but sadly, Ethacomputermad grew too lazy and refused to finish the base in a timely manner. He used JSON tables and complicated, tangled programming to make sure that imnotaguestimagirl could not make significant edits to the fort. Vertigo was, as a result, scrapped after a week of building and 8 months of supposed scripting progress.
She also changed her username to "Lilly_S".
Promotion System
Originally, members were promoted for raids, defenses, trainings, and overall activity within Vortex Security. In the great reform of the group in January 2012, an AP/CP system was introduced, which was a promotion system based on points. Action points (AP) were awarded for defending a Vortex Security Base, or raiding an enemy one. They were also given during trainings. Command Points (CP) were given if a player demonstrated good leadership qualities. Players had to earn these points in order to be promoted. Originally introduced at the end of Justgoaway1's era, this system, known as the AP/CP system, had been in use until September 2012.
The previous promotion system was a revamped version of the old Vortex Security promotion system from the 2010/2011 era. Then, the only way for low ranking members to get a promotion was through the guidelines set by the trainer at that particular training. Promotions are also given for defending a fort, or raiding an enemy base, like the original promotion system.
Along with the introduction of a new promotion system, a training reform took place. High Ranks within Vortex Security were allowed to hold sword fight free for alls again, but they most utilize some form of ratio for promotions. The recommended amount is a 2 to 1 kill-death ratio. High Ranks had more control over their trainings, as long as they followed the new guidelines set in place by the reform. These guidelines included but were not limited to: no admin abuse, being fair with promotions, and keeping trainings running smoothly.
In late 2012, after imnotaguestimagirl decided that Low Ranks were being promoted too quickly, she came up with another promotion system: the trainees will train at a training place. At the end of the session, the trainer would then pick 3 trainees whom he/she thinks has done a good job.
They would then send what is called a Recommendation (or Rec for short) for each of the 3 trainees over to a Brigadier General. The Brigadier General will then decide if any of the 3 trainees deserves a promotion, depending on how many recommendations he/she gets sent in the same name of one individual trainee.
The current promotion system moved from merit-based system back to a points system. With the new developer, there is now a database that logs and carries points throughout the facilities to make awarding points easier. The Military Guidelines linked above explain the system much better.
Ranks
See the link above for the full thread.
Recruit - 0 POINTS.
Private - 10 POINTS.
Private First Class - 25 POINTS.
Specialist - 45 POINTS.
Corporal - 70 POINTS.
Sergeant - 100 POINTS.
Sergeant Major - 150 POINTS.
Lieutenant - 200 POINTS.
Diplomat - Represent an official VS ally.
ROBLOX Staff - Staff members of Vortex Security.
Captain - 250 POINTS, MEMBER OF A DEPARTMENT.
Colonel - RECOMMENDED (SEE MILITARY GUIDELINES ABOVE)
Lieutenant General - MAJORITY OF ACOM.
General - HANDPICKED BY LILLY_S.
Benevolent Empress - HANDED TO BY LILLY_S.
Divisions
These are the official divisions of Vortex Security, all owned by the Benevolent Leader imnotaguestimagirl, and all of which are allied with the Vortex Security: Divisions group. These divisions are all more elite than the main division, and some take charge of the main division when at an event. Some notable former divisions within Vortex Security include Vortex Security: Airborne, Vortex Security: Secret Police, Vortex Security: High Ranks, Vortex Security: Marine Corps, Vortex Security: Rangers, Vortex Security: Falcons, Vortex Security: Stormtroopers, Vortex Security: Commandos, and Vortex Security: Military Police.
Vortex Security: Dawnbringers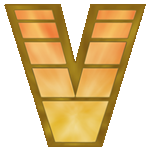 Dawnbringers is a group of elite VS fighters that shows the potential for improvement both in skill and communication. Founded in 2017 by Lilly_S, it is currently led by Lilly_S, and Brigadier Generals Ralimisu, Teslobo, DutchPioneer, and UNKOWN009.
Dawnbringers is often seen as the replacement of Stormtroopers, as it plays a similar role as ST. Dawnbringers is also the elite division of Vortex Security, although some think of it as a "division with slightly more active members".
Vortex Security: Departments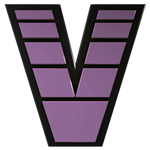 The Departments group is currently owned by shadowninja1722, after General_Mike was removed from his position from General. There are 6 departments, 3 of which are open to recruitment and are housed here. These three department are, Vortex Security: Department of Training, Vortex Security: Department of Warfare, and Vortex Security: Department of Defense.
Applying to any of those three and passing the basic qualifications is the simple and possibly only way to earn Captain, unless Lilly ranks them. 
Vortex Security: Kytheriian Newsletter
The Kytheriian Newsletter is an official division of Vortex Security, led by victoria621 and MarcTheEmperor. This division produces the popular newsletter, "Kytheriian Times", and releases an issue every month.
The division requires the rank of Specialist and 75 points before applying to the division heads, and will require the player to complete their assignments. This is not an official way to earn Captain, however it is allies to the divisions group, making it an official division of Vortex Security.

Forts
These are the official forts of Vortex Security. It is a tradition that all official forts of the group all start with the letter V.
This fort is Vortex Security's main and trademark fort throughout its history. The fort has been re-released several times as different versions (1.0/1.5, 2.0/ 2.5,3.0/ 3.1, and 4.0/4.5). One of the trademarks of Fort Vulcan is the tri-sector design. Allies and VS members spawn in Sector 1. Sector 2 is accessible only by certain divisions, with the exception of version 3.0/3.1, which is accessible by anybody. This sector is usually the biggest. Sector 2 usually contains vehicles and numerous buildings. Sector 3 is at the back, and raiders must reach this point and hold it for a certain amount of time in order to win a raid. Fort Vulcan is hard to infiltrate, with raiders needing to break a code that opens the door to a certain sector to get to Sector 3. Most versions were built by VS founder Justgoaway1, but other members contributed to these forts as well. Fort Vulcan 1.0 was introduced when Vortex Security was first founded, around December 2010, or January 2011. It served as Vortex Security's first official fort. Fort Vulcan 2.0 was released in June 2011. Fort Vulcan 3.0 was released in January 2012, at the end of Justgoaway1's leadership. Fort Vulcan 1.5 and 2.5 (re-released versions of Vulcan 1.0 and 2.0) were both released during Chibitobi's era. All players earn credits in the game in order to buy better weapons, both these weapons and credits are saved after leaving each game. Although the versions 1.0 and 1.5 were the most liked by members of Vortex Security, 2.0 was the most visited, achieving over 1.4 million visits. None of these bases are currently active, and a project to build a new Fort Vulcan has recently been canceled. The current Vulcan used is Vulcan 4.5, which has Sector 0 where all teams spawn, Sector 1, Sector 2, Airfield & Sector 3, Sector 4, and the Terminal. All sectors are accessible to any team.
Fort Valor (Shutdown)
Fort Valor is Vortex Security's second oldest fort, built after the release of Fort Vulcan 2.0. The version by Justgoaway1 has over 116,214 place visits, and is now inactive. It is situated above a lake, with a raider base located on the opposite side of the lake, downhill. The Vortex Security fort is situated above a waterfall. The raiders' base is situated within a section of cliffs. This is Vortex Security's most even fort, with Vortex Security members having to walk or swim to get to the raiders' base. This is version 1.0, which is now outdated.
During Chibitobi's era, the fort was remade with Vortex Security's new modern technology. After these updates, it was released and called Fort Valor 2.0. Built by Tippee and Imnotaguestimagirl, Valor 2.0 was given the trademark tri-sector design similar to that of Fort Vulcan. Vortex Security and allies spawned in Sector 1. Sector 1 contains a gate control room, along with armory, and some rooms leading to Sector 2. Sector 2 is accessible by anyone in Vortex Security: Marine Corps., or any higher division. Sector 2 is empty except for a helicopter. Sector 3 is for Vortex Security: High Ranks only. Like in Fort Vulcan 2.0 and 2.5, Sector 3 is just a large bunker. In order to win a raid, raiders must capture Sector 3. Raiders spawned at the bottom of a hill, and they had to walk up towards the gates. Fort Valor 2.0 is currently not in use within Vortex Security today.
Headquarters (Outdated)
This is the least secure fort of Vortex Security. It contains an airfield (accessible by members of Vortex Security: Airborne), a jailhouse, a Barracks, and a Recruiting building. The whole of the main fort is an octagonal island, attaching to the Airfield.
The airfield contains two non-respawning helicopters, and hangar in which planes were planned on being implemented, and a Control Tower which only Justgoaway1 can enter. The helicopters have met much criticism because when they are damaged or flown into the water, they will not respawn, resulting in one-time-use helicopters. This version of the fort was on Justgoaway1's profile, and had over 300,000 visits. JGA1's version is currently outdated.
During the beginning of the AricLatios era, the HRs of Vortex Security decided to re-release the VS Headquarters, naming it Headquarters II. They did this due to its increasing popularity. The only updates were to the group logos and technology, and changing the airfield door so now members of the Rangers division can access the airfield, and no longer Airborne members. The version today is on Colt324's profile and has over 23,000 visits. This version is considered outdated as well.
Now, Vortex Security: Headquarters II is being upgraded to Vortex Security: Headquarters 2.0. The new base was built by Tippee, who was Vortex Security's official builder. It was scripted by GirlSniper, who was Vortex Security's official scripter. The new version of the base contains a brand new updated map, new logos and GUIs, as well as possibly containing new technology and new weaponry. However, it will still contain the features of the original, such as a jail, and a bridge between the raider and Vortex Security base. The fort was released on August 31, 2012, and is located on GirlSniper's profile. It has over 63,000 visits and is currently one of the main bases of Vortex Security, along with Fort Vulcan 2.5. The release of the new version drew a positive response from the Vortex Security community as well as the Robloxian community as a whole. The release of the fort has also made activity in the group skyrocket be encouraging people to visit that base. When GirlSniper left Roblox on November 22, 2012, she gave it to imnotaguestimagirl. All the credits and levels have been reset and all must earn it back. In addition to the map, there is a statue of GirlSniper near the bridge near the VS and allies spawn point in memory of GirlSniper. It has about 95,000+ visits and currently on imnotaguestimagirl's profile.
Recruiting Center and Harbor
This is Vortex Security's oldest fort. However, it was a very popular game, hitting the front page several times, and gaining over 1 million place visits. It includes the Vortex Security Fort (shown at right), a Neutral village, and a Raiders base. The Vortex Security is a modern military fenced compound, complete with two buildings, and three docks, a small, medium, and large one. The first building contains several rooms, each with a weapon crate. The other contains a training facility, with a lobby room. Vehicles are included in this fort, which are buyable with in-game credits, and are then shipped in by a large ship. These vehicles contain cars, helicopters, and tanks. All 3 outposts are situated one the shore of a large lake. The game is still extremely popular with Vortex Security veterans, and still played, even though it is outdated. The base is uncopylocked.
A remake of the Recruitment Center was released on April 27, 2013, the day before VS hit 100,000 members.
Vantage Point (Shutdown)
Vantage Point is a fort that barely saw the light of day. It was visited approximately 1,000 times, the least-visited fort in VS history. Codenamed "Black Chicago" when it was under construction, it was built by Unclear and is currently on Colt324's profile. The fort is located in a large city. The city was overrun by raiders, so Vortex Security built a small base and airfield. The place has several capture points throughout the map. Vortex Security and allies spawn in a walled compound, whereas raiders spawn in a modern skyscraper. The game includes a harbor, an airfield, a freeway, and a helicopter landing pad located on the top of the tallest building. All these locations include the checkpoints, as well as the center of the city and an island. Raiders and Vortex Security must capture the points throughout the map. Whoever captures all of the points wins either a defensive or offensive raid. Like all other Vortex Security bases, Vantage Point gives credits that can be used to buy weapons and vehicles in game. Since Colt324 is no longer in Vortex Security, the fort has since been considered outdated.
Outpost Victory (Shutdown)
An in-progress fort built by AgentCG and scripted by imnotaguestimagirl. Kuas assisted the scripting in some parts. It is on imnotaguestimagirl's profile, although removed from her active places.
Assumed to have been shut down now that no word has been given on production status.
Fort Vertigo (Shutdown)
Fort Vertigo, like Outpost Victory, is an in-progress fort. Vertigo was built by Tippee and is being scripted by Ethancomputermad and imnotaguestimagirl. Production on the fort was scrapped after Ethancomputermad sold the fort and its assets to a third party and fled the clan.
Military History
Vortex Security was at war with X-101st in 2012, but the war ended after the X-101st Second in Command admitted defeat on the Clans & Guilds forum; stating that X-101st didn't have a single raid win against Vortex Security.
Vortex Security dropped a war with Urban Assault Forces in 2012 or 2013 after Bloxman26 (the Commander of UAF) decided that the drama from the war as well as the immaturity of his own highranks and members was too much. He arranged a peace treaty with Mr Qweeba and imnotaguestimagirl (Arch General and Head Commander respectively), and thus the war with UAF ended with the scores at 3 raid wins each; an additional raid victory being declared unofficial by both Mr Qweeba and the leader of UAF.
In early 2015, Soticule Forces and Vortex Security were in a 2v2 war against BWE and TRA, in which they were successful.
Current defeated list: APN, SCR, Sleet Clan, OVA, UCR x2, REGF, FEAR, RNW, X-101st, USSF, S.O.D., The Drakul Horde, BWE, TRA, TC, JC.
Community content is available under
CC-BY-SA
unless otherwise noted.